Community Investment
Manteo's way of working is to first understand the challenges facing clients and then to work collaboratively to find the best way to achieve something even better than originally hoped. This same philosophy extends to our community investment initiatives. With a focus on local organizations helping children and those in our society facing the most challenging of circumstances, we support local organizations already doing amazing and impactful things in our community by supplying expertise resources and funds to help them do even more amazing work.
Below, we're pleased to share more on two of our primary initiatives.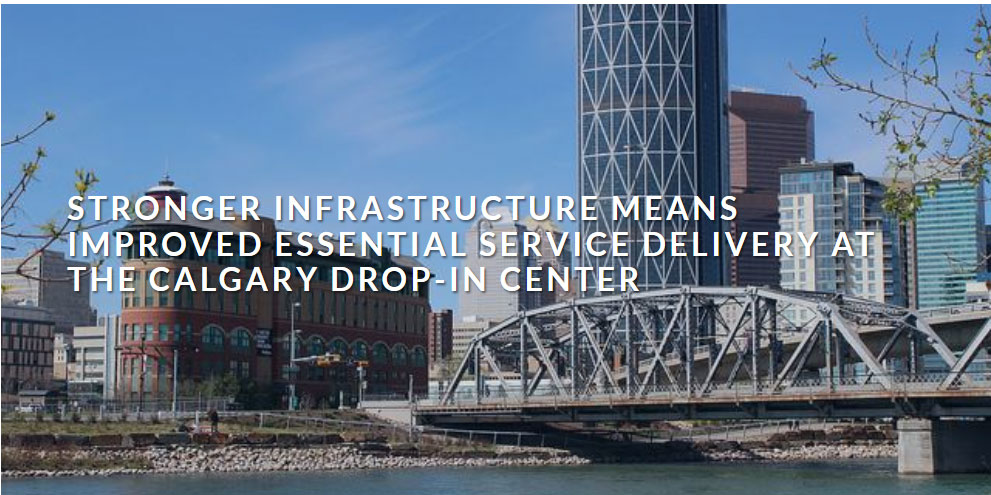 Stronger Infrastructure Means Improved Essential Service Delivery at the Calgary Drop-In Center
When the Calgary Drop-In and Rehab Centre Society connected with Manteo, it had been many years since there had been any investment in IT projects and their infrastructure was nearing obsolescence. They were struggling with IT issues and desperately needed a network redesign, data center rebuild, a significant upgrade in security posture and skilled professionals to manage and execute the project.
We immediately understood the value of this organization within our community, and began gathering the tools and resources required, reaching out to our vendor partners to negotiate the best possible prices, and constructing a team of our most talented people; a skilled project manager/team lead, a network & security expert and a physical infrastructure analyst to be the boots on the ground.
We worked in collaboration with the center to bring their IT infrastructure to a state that functions well now and positions them well as they move into the future.
We were touched when Helen Wetherley Knight, Director of Information Technology (Calgary Drop-In and Rehab Center Society) shared in a letter:
"I explained my issues to Manteo leadership and they quickly provided not only a wealth of solutions but also a real sense of partnership, indicating they were not just empathetic but also willing to shoulder the burden of the significant transformation we required.

At no point in the journey did I feel like a burden to Manteo. I knew I was getting the same service reserved for top-tier clients. I felt such relief knowing that I was only a phone call away from the support I needed.

Non-profits often struggle with limited budgets and it can be difficult to demonstrate the need for investment in technology when the work serving those in need takes priority. By partnering with Manteo I have found a way to prove investment in technology multiplies the available time and moneyforthecorepurpose, because Manteo helped me deliver on the promise of fast, safe and efficient systems for the essential workers who provide our services to vulnerable and marginalized Calgarians every day."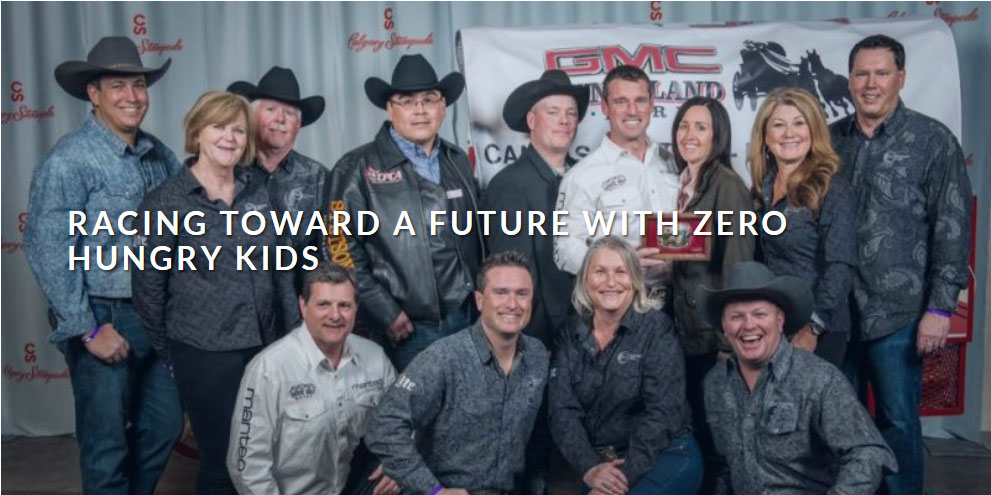 Racing Towards a Future WIth Hungry Kids
When Manteo was introduced to the Brakemen Foundation, and were informed that approximately 5000 children within our school system were going without adequate nutrition, we immediately knew we wanted to support their vision for Calgary to become the first city in North America to say we have ZERO HUNGRY KIDS.
The Brakemen Foundation was established in 2012 as a not-for-profit organization focused on providing funding to local charities that help children in Calgary and the surrounding area. As the Foundation grew, it's focus evolved, and in January 2016 they launched the "Zero Hungry Kids" campaign.
The aim of the campaign is to see no child in the Calgary elementary school system go without proper nourishment including breakfast, snacks and lunch during the school day should they require it.
Manteo supports the fundraising efforts around this campaign through yearly sponsorship of a Chuckwagon tarp during the Calgary Stampede Rangeland Derby and various other fundraising efforts.
Speaking about Manteo, Brakemen Derek Krivak says:
"With our growing base of strong partnerships and companies like Manteo we will make Calgary a flagship city in eliminating hunger in schools. Manteo believes in the practice of having a Social License doing business in the city of Calgary and has been a strong advocate of our program and because of Manteo's support we will see our dream a reality."